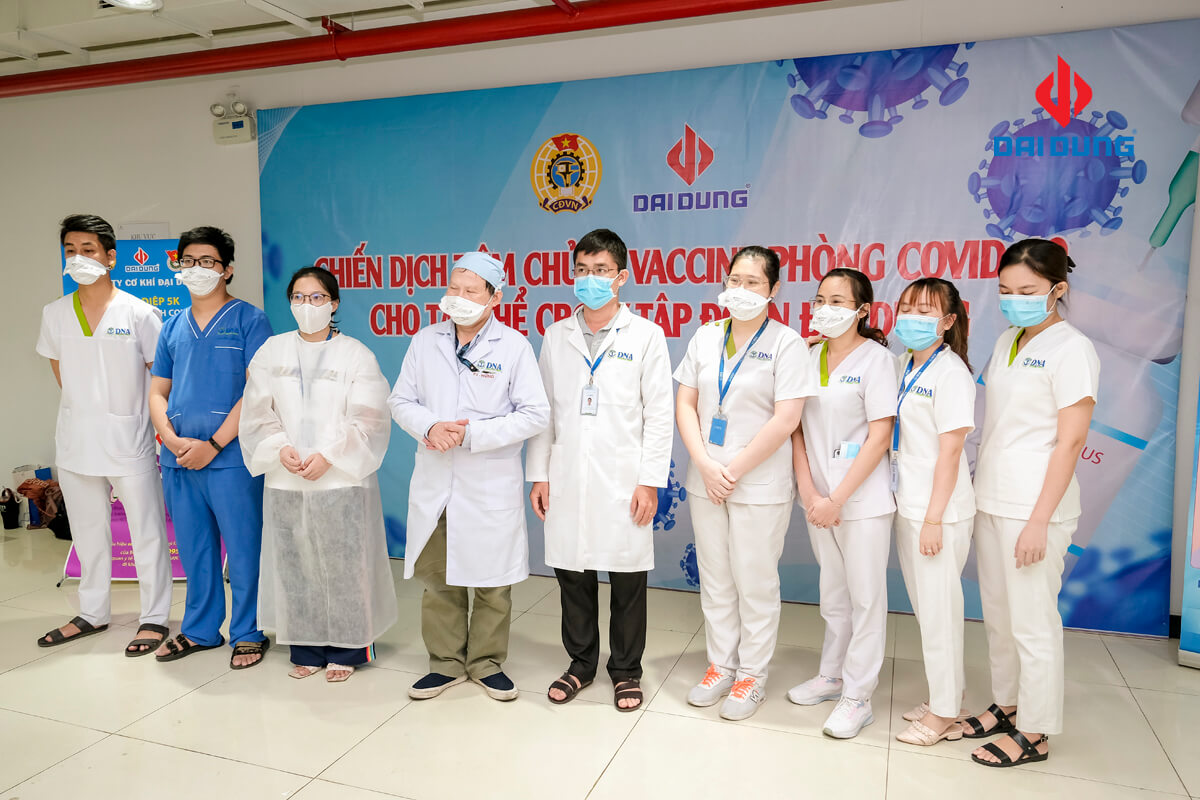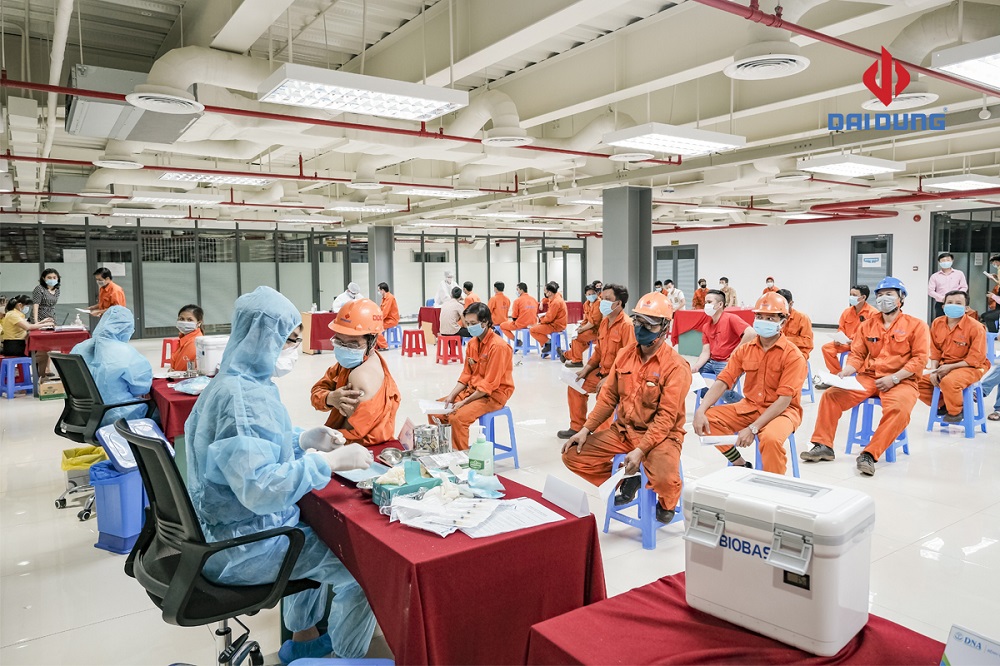 40 enterprises in Ho Chi Minh City have registered to organize leave for workers at the factory to ensure production and prevent the Covid-19 epidemic in the face of the complicated disease situation.
1. HEPZA is registered for both isolation and production
On the afternoon of July 1, the Management Board of Industrial – Export Processing Zones of Ho Chi Minh City (Hepza) said that this unit is assigning the function of general inspection of organizational conditions at 38 registered Hepza enterprises. sign implementation.
Currently both isolation and production. If the requirements are met, Hepza will allow the factories to open.

In addition, all workers must test negative for nCov in order to enter temporary accommodation and must not leave the factory during the implementation period.
This solution is also applicable in case the plant is clogged when F0 is detected or the situation is complicated.
2. Dai Dung's epidemic prevention work
– Dai Dung Commercial Construction Mechanical Joint Stock Company (An Ha Industrial Park, Binh Chanh District) is one of 40 registered enterprises.
Mr. Nguyen Van Hung, Chairman of the company's union, said that the factory has many orders to complete, if the epidemic enters without timely response, it will cause great damage.

Therefore, the enterprise has plan to arrange for more than 700 workers to stay at the factory.

– In order for all employees to live at work for 2-3 weeks, Dai Dung has implemented:
The enterprise has purchased all necessary supplies to serve workers.

Workers will stay in the vacant office space, which is fully equipped.

A factory floor of more than 1,000 m2 will be used and installed with essential equipment.

The company organized vaccination for 1200 employees at DDC-I factory, An Ha industrial zone, Binh Chanh district.
3. Ho Chi Minh City People's Committee & HEPZA continue to mobilize businesses to implement

Before the complicated translation:
Ho Chi Minh City People's Committee asked localities to cooperate.

The Department of Health conducts appraisal of businesses in the city that have registered both production and isolation.

Hepza continues to advocate and replicate businesses implementing the above approach.

Ho Chi Minh City has tens of thousands of businesses and factories with more than 1.6 million employees.

The working environment at the factory is assessed to be closed, crowded, easy to break out when the epidemic occurs, difficult to control.
Recently, factories in Tan Tao Industrial Park (Binh Tan District), Vinh Loc (Binh Chanh District), Tan Phu Trung (Cu Chi), Tan Thuan (District 7), Hi-Tech Park (Thu Duc City) ) recorded many infections, blocked and stopped production.