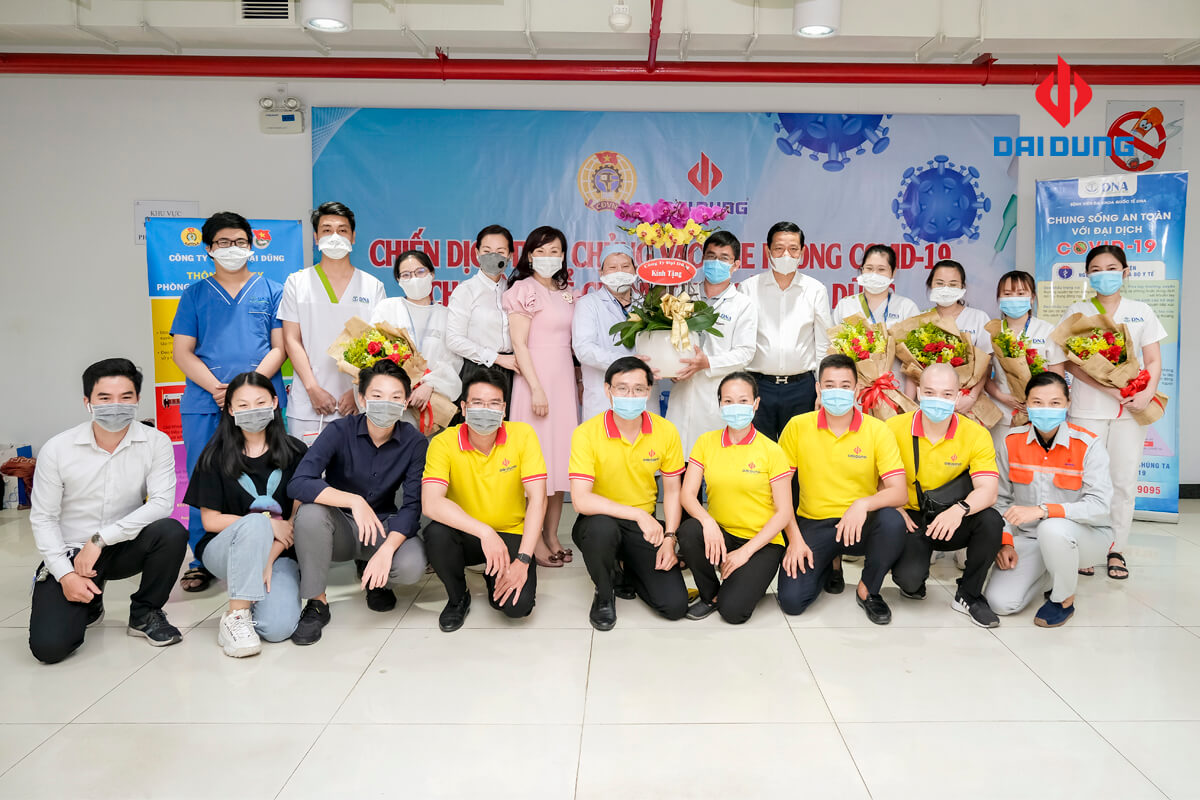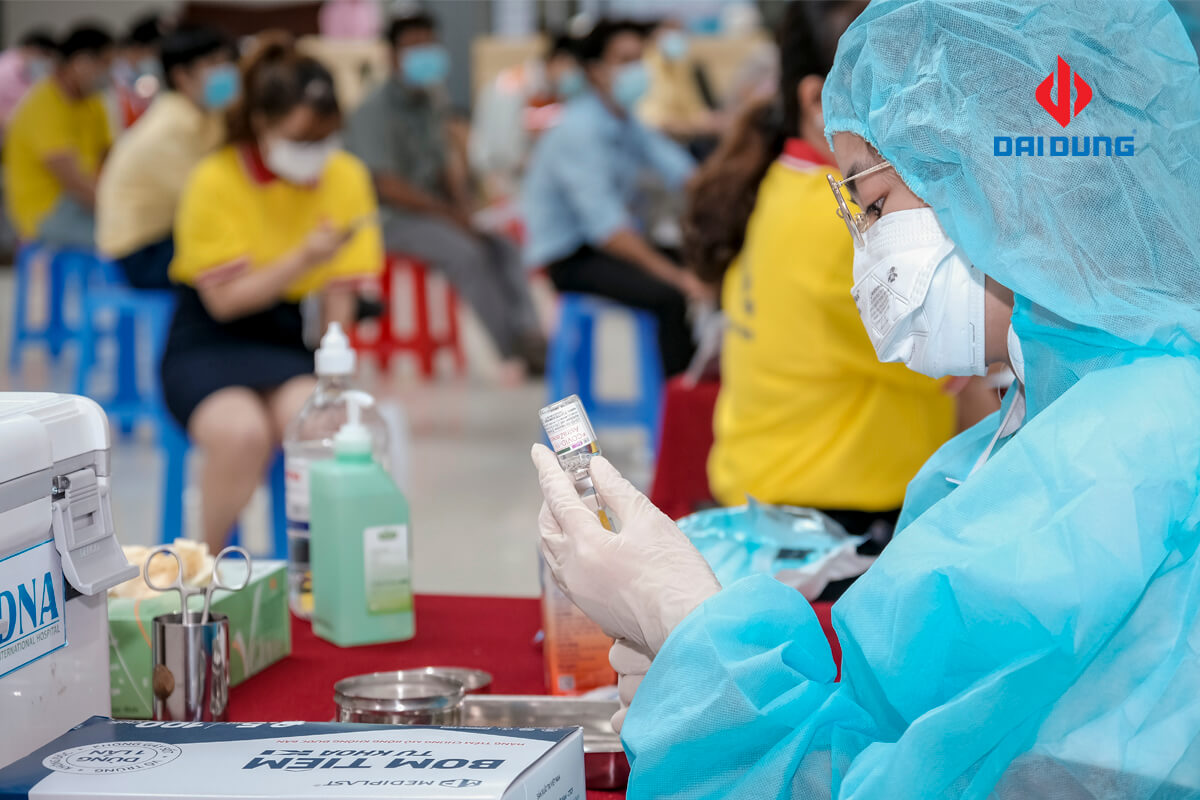 In 2 days, June 21-22, Dai Dung Steel Structure Company has deployed the first round of vaccination for nearly 1200 workers and office staff, helping to stabilize production and ensure orders are not exported. affected by the COVID pandemic.
The representative of the leadership of Ho Chi Minh City said that after the campaign kick-off ceremony was held on Saturday morning, June 19, the force urgently developed preparations, mobilized vehicle forces, use tool for the battle. This preparation phase has ended, the campaign officially entered the stage of large-scale deployment from the afternoon of June 21 with the total mobilization of forces to organize about 1,000 injection points (injection tables) across the country. Ho Chi Minh City area.
At each vaccination point, work in addition to monitoring injection is carried out by doctors and nurses, direct response work, medical staff are ready to check before injection, when there is no emission status. If desired, the patient will be given first aid on the spot and then transferred to the assigned unit for further monitoring and treatment.
Thank you for your support of the Party, the city, the management board of An Ha industrial park and the doctors of the DNA international general hospital who accompanied Dai Dung steel structure company during the COVID-19 vaccination campaign. for employees .
Resources by MKT DDC